FitMamas Kick Start Camp is a 8 weeks child-friendly wellbeing program for mums. No childcare needed, bring your child to the class!
Fitmamas program is about being the best version of yourself. Our Fitmamas Kick Start Camp is the perfect starting program for a new mum or a mum who needs the extra support.
We will focus to achieve your goals. No matter if it's losing those extra pounds gained during pregnancy, improving core strength, toning up, getting stronger or just feeling good and getting consistent with new healthy habits. Our goal is to help you to get back on track and fall in love with fitness.
You will be working closely with a Post Natal Level 3 coach. We will meet you before the start for initial assessment, to do measurements and to learn more about you and your goals.
You will receive a "healthy food" list when you sign up for the program. During the program, you will be receiving healthy eating tips and some homework which would help you to achieve your goals and introduce healthier eating habits. Doing it with like-minded mums will keep you to be motivated every day of the program.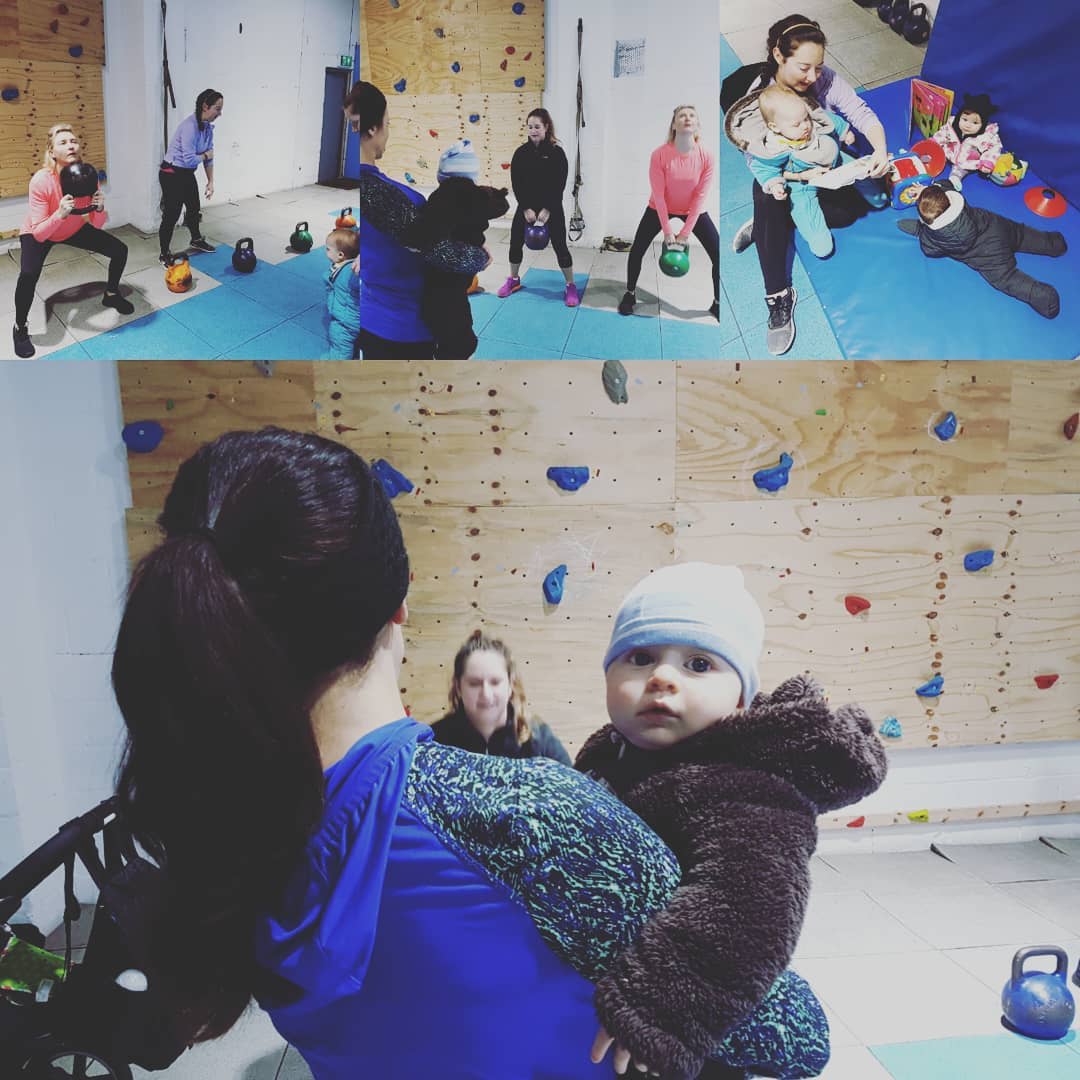 WHAT YOU WILL GET:
Healthy Food Booklet
One to One meeting with Post Natal Level 3 Trainer arrange here
Measurements before and after
Healthy Eating Guidance
Homework to introduce healthier eating habits
5 FITMAMAS session to chose from
Evening & Weekend classes
Postnatal Core Strengthening
Feeling energized
Loss few inches
Full Body Scan (body mass, % of fat, muscle mass, metabolic age and more)
Improve strength
Be happier & healthier
Your skin will improve
Meet like minded people
Take your child with you
Fat loss
Increase muscle mass
24h access to the private online group
PRICE for 8 weeks block – £179
The program contains low impact but high-intensity exercise and is not suitable for women with hernia or prolapse without the doctor approval.
To start exercising wait at least 6 weeks after natural childbirth and 10 weeks after C-section. You will need to have OK from your doctor to join Fitmamas Bootcamp
After booking get in touch to arrange first meeting with the coach or if you have any questions.