Movement, Nutrition, Accountability, Mindset And Friendly Environment – To Help You To Achieve The Results You've Ever Experienced And Create A Lifestyle You've Always Wanted.​
New Challenge Start on Monday 21st September
People come to us with different goals. 
Do any of these sound like goals you'd like?
losing those extra pounds
improving core strength
toning up
getting stronger
just feeling good and getting consistent with new healthy habits
Our goal is to help you to get back on track and fall in love with fitness.
After signing up, one of our highly experienced personal coaches will be in touch to answer all your questions,  learn more about you and your goals and to get you started with a personalised programme.
For those of you just peeping into the whole fitness thing, I know it can feel exhausting. There are so many choices out there – so many plans – so many coaches – too many gadgets! 
But which one is "the one" that'll finally change you forever?
Well, welcome to your Fitness Soul journey.
Scroll down to the bottom of that page to get started.
''I enjoyed the tasks being set each day. It was easy to stay on track because each day you got a nudge of what you should be doing the next day. ...I'm grateful for the 2.5kg I have. lost and the 2cm off of each measurement. ''
I enjoyed the interaction on here, the suggestions and the flexible structure I could fit round life.
I really really enjoyed the interaction from the group. It was cool to get to know you all in a small way and to see you do the challenges and interact with the coaches. The tasks were varied and easily accessible.
This group was great for inspiration, support and a bit of fun! I liked that the tasks were bite sized and I could do each thing at whatever level I was at. It was nice to not be competing, just all doing this thing at our own level.
I loved being pushed a bit more, having ideas for new things to do, and encouraged! I knew I wouldn't get booted out for not managing everything and that was really great.
Fun
Workouts Designed to be fun first and to To Help You To Feel Amazing
Accountability
Daily Accountability And Support that won't Let You Give Up On Yourself when it gets challenging
Coaching
1 on 1 Coaching to Guide You Seamlessly Through The Body Transformation Process
Burns Calories
Combination of aerobic exercise and resistance training.
Boosts Confidence
It is an exercise combined with self-expression, celebration, and exploration of one's own body.
Reduces Anxiety
Physical Training helps to release endorphins and neurotransmitters that can improve mood and eliminate stress hormones in the body.
We keep our program small and only select motivated people. So if you are highly motivated to make a change and create your transformed lifestyle – this is for you! 

If you're not happy with your results after 30 days, you can have your money back!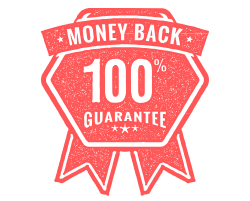 New Challenge Start on Monday 21st September