Personal Training Edinburgh
Most people struggle with getting fit, sticking to the fitness routine and keeping the weight off.
Personal Training Edinburgh helps you with achieving your personal health goals through nutrition and exercise so as a result you can look, feel and perform to your best and finally live with optimal health!
At Fitness Soul you will work with a team of professional coaches and personal trainers who are inspiring, knowledgeable and passionate. 
Firstly, you will start with a thorough assessment, which will allow us to gain an integrated understanding of your needs and long-term goals.
From there we will build your customized personal training program so you can achieve all your fitness goals.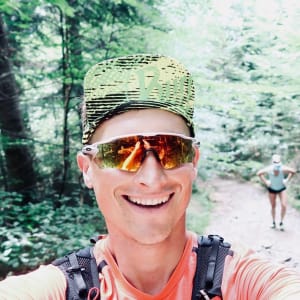 Leszek Stelmachowski – Personal Trainer Edinburgh (Leith)
I help busy people to get active and eat better so they can feel physically and mentally strong.
What Can You Achieve In 2 Months Of Personal Training?
Leszek is a fantastic personal trainer, really motivates me to work hard. It's always fun, with different routines and exercises to keep it interesting. And each session is a good laugh as well, no drill sergeant shouting stuff here 😁
He has helped me go from really rubbish fitness levels only a few months ago, to just completing my first 10k run last weekend and now training for a half marathon in Feb!
This strength coaching is for everyone, people like me who had no idea what to do in a gym, or for people who are already really fit and training for a big event like Ironman. Whatever your goals are, Leszek and his personal training edinburgh will get you achieving them!
Cannot recommend highly enough!
I've started personal training sessions with Leszek one month before for body recomposition and conditioning. 
Leszek is an outstanding personal trainer with vast knowledge in the exercise field. He is an expert on strength and conditioning training, and every session was testing for me. I would highly recommend him to anyone looking for an experienced personal trainer.
I have done conditioning exercise most of my life in many forms and typically train with combative arts so I am no stranger to exercise yet I am amazed at how good this training is.
Leszek is an inspiration who knows his craft better than anyone else I have trained with and has a genuine passion for seeing you improve.
It doesn't matter if you are a Kettlebell monster or noob, as stated I am the latter, you will be welcome and each session builds perfectly on the last until you are working as a pro.
Don't assume it to be light, but then what in life is worth doing that is 🙂
Cossete is a dentist who struggles with sore neck and shoulders. Strength training helps her to be pain free so she can help others.
I ONLY WORK WITH FIVE PERSONAL TRAINING CLIENTS AT ANY GIVEN TIME
My creed and values don't permit me to give anything other than a highly personalised and individually-tailored personal training service, working as closely as possible with my clients and giving them my undivided attention in order to achieve the very best results.
This means that I can only work with five personal training clients one-on-one at any given time. Once the maximum of five clients is reached, all other applicants will be put on a waiting list. If this is the case, you can still join my group classes and I will let you know as soon as there is space for you on my personal training programme.
*if you don't feel and look better after 12 weeks on my personal training program I will give you your money back.
*no supplements policy, vegan friendly
*prices in range from £145 to £595 per month 
Personal trainer Edinburgh